Trekking the Torres del Paine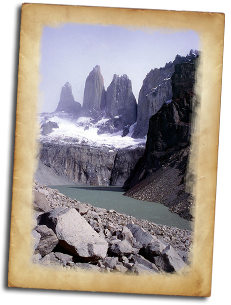 At the bottom of South America, wind, rain, and fog made trekking and camping in Chilean Patagonia. a challenge. I went to this area by myself, but along the way, found a person who could magically alter the elements. Our frustrating wilderness experiences in this rugged part of the world were, ultimately, inspirational and moving.
The story is documented in the final chapter of Nothing Routine - A Quest for Discovery in Remote and Strange Places.