Berlin Airlift 70th Anniversary
Jon helped orchestrate the 70th Anniversary celebration of the Berlin Airlift in Germany, June, 2019.
In May, 2019, Jon travelled to Utah to personally invite Col. Gail Halvorsen, age 99 (the Berlin "Candy Bomber" and the hero of the Berlin Airlift), to be an honorary crew member aboard the Tunison Foundation's C-47,  Placid Lassie during the airlift's 70th anniversary commemorative flying in Germany. Halvorsen is globally recognized for his humanitarian contributions by initiating candy drops to Berlin's beleaguered children from arriving supply aircraft.
Escorted by Jon for a week, Halvorsen and his family flew aboard Placid Lassie and were greeted by up to 60,000 people at stops in Wiesbaden, and Berlin.
BERLIN AIRLIFT HISTORY: The airlift (1948-49) was a response to the Soviet road and rail blockades of West Berlin, cutting off all food and supplies into the city. To keep the 2 million residents fed, the WWII allies airlifted nearly 4700 tons of food, 3,475 tons of coal/gasoline every day and night for 9 months, in all weather conditions. To this day, the Airlift is still considered to be the greatest humanitarian relief effort ever undertaken.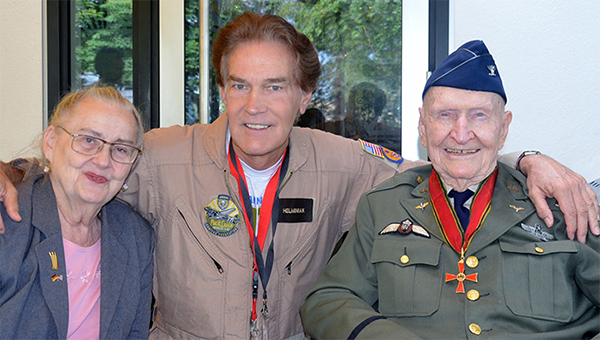 Jon with Col. Halvorsen and Mercedes Wild, one of the Berlin children who received candy dropped
by Col. Halvorsen from his Douglas C-54 aircraft during the Berlin airlift in 1948-1949.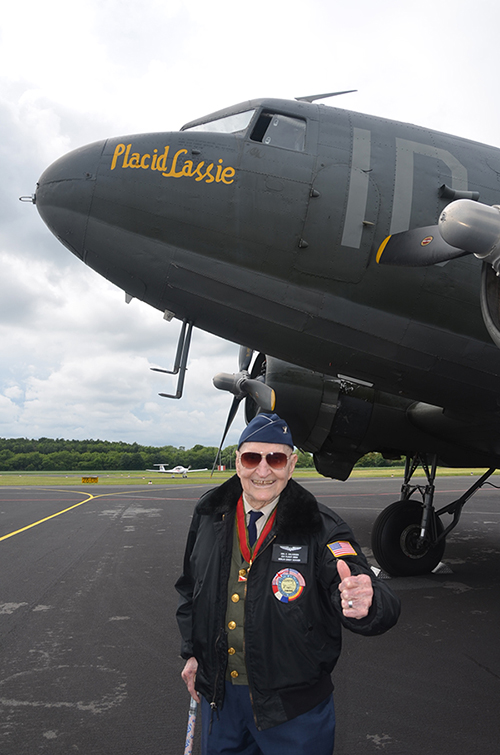 Jon and the Tunison Foundation crew flew Col. Halvorsen and his family from Frankfurt, Germany,
to the U.S. Army airbase at Wiesbaden aboard the Foundation's WWII C-47 Placid Lassie,
where he received a hero's welcome from an estimated 60,000 people.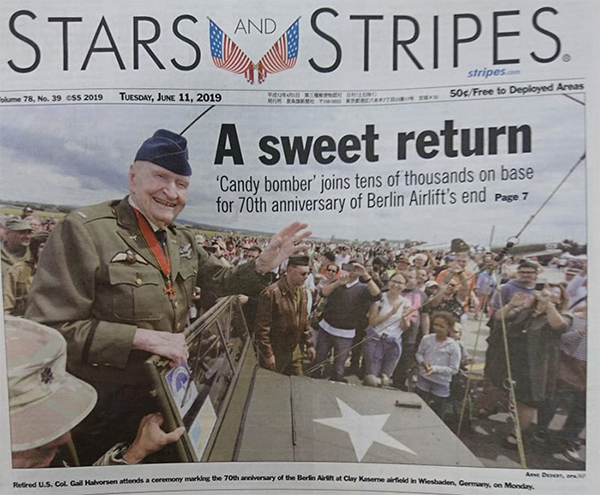 Col. Gail Halvorsen remains a hero in Germany for his humanitarian candy drops to
Berlin's beleaguered children from his C-54 aircraft during the Berlin Airlift in 1948-1949.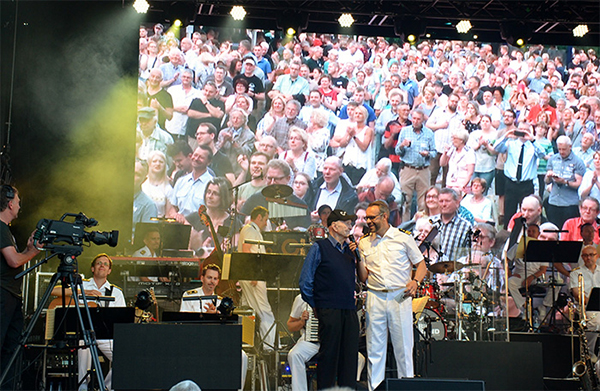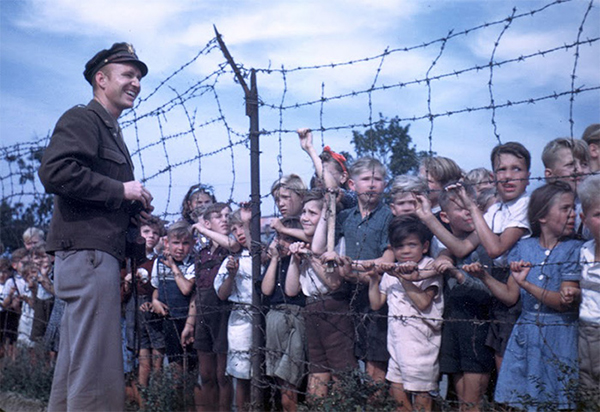 Pilot Gail Halvorsen with children at Berlin Tempelhof Airport, 1948.
A Douglas C-54 landing in Berlin during the airlift, 1948.