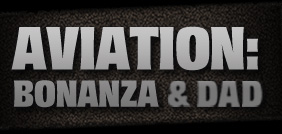 During WWII, Dad served as a co-pilot of a B-17 Flying Fortress as a member of the 388th Bombardment Group of the mighty Eighth Air Force. Stationed at the Knettishall RAF base in England, he and his crew flew many missions over Germany. On their final run, his bomber took heavy enemy fire resulting in the loss of two engines and heavy structural damage.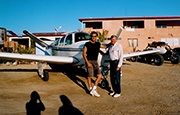 AT Alphonsina's Hotel in
Baja, Mexico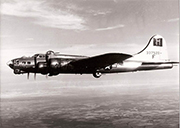 A B-17 of the 388th
Bombardment Group,
8th Air Force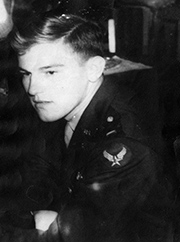 My Father as 1st Lieutenant
B-17 Co-Pilot in WWII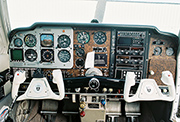 The Cockpit of our
Beachcraft Bonanza

Click to enlarge photosHe and the pilot nursed the crippled aircraft back to England where it sustained major damage and crew injuries upon landing.
My Father was awarded the Purple Heart, the United States military decoration for those who are wounded in combat action against an enemy of the United States. He retired from the United Sates Air Force with the rank of Lt. Colonel in 1985.
In April of 2007, we flew around Piccacho Peak, north of Tucson, Arizona. This was a natural landmark used by World War II Army Air Force cadets, including my father, during their pilot training. Our flight past the peak was his first since his Army Air Corps training 1943. An article and photographs about the event appeared in May, 2007 edition of the Arizona Star.
My father has been my greatest mentor and fan, and he has powerfully inspired my passions of aviation, traveling, kayaking and writing. He has accompanied me on flights to Mexico, Canada, and throughout the Great Lakes.