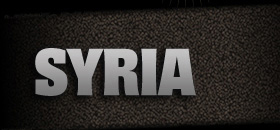 Damascus and Beyond by Public Bus
I was held hostage in Syria. By hospitality.
The country defies the unfortunate Middle East stereotype.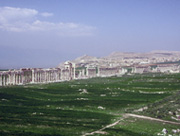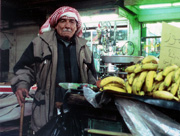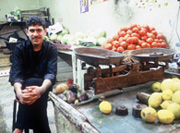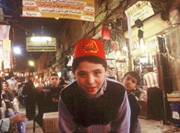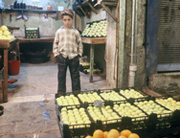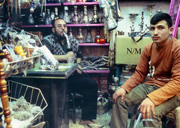 Click to enlarge photos
The people are unwaveringly honest and good hearted. I never felt endangered.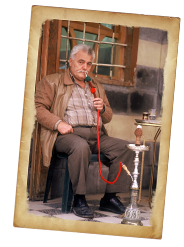 At times I tired of the repeated offers of tea, friendship, conversation!
Syria's interior, along the Mediterranean Sea, is a panorama of rolling green hills, winding roads, small villages. An Englishman I met there said it reminded him of south France. Indeed.
The ruins of the Roman city Apemea are haunting, and free of tourists. Chariot ruts are still visible on main promenade.
The crusader castle Crac de Chevelliers, is the stuff of childhood dreams and arguably the greatest castle in the world. It's relatively devoid of visitors, and you can explore every room and secret chamber by yourself.
I traveled around by public bus, and never saw another foreigner on board.
The food is creative, ample, and festive. Many of the people in these photographs, taken at night in the city of Hama said to me, "we are happy to see American here!"
Then they gave me food and refused my offer to pay.
I'm going back.